How Climate Change Affects Insurance Premiums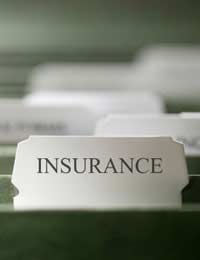 The effects of global climate change have not only impacted on our businesses and communities but it is now also increasing the amount of insurance premiums we have to pay. It also appears that the consequences of climate change and unusual weather patterns have been underestimated, which will undoubtedly result in a severe rise in premiums.
Who Has to Pay?
Companies that operate in areas that are considered a high flooding risk will potentially have to cover large increases in insurance premiums that will continue to rise each year. Because global warming, and climate change, predictions were underestimated by scientists many extreme weather patterns have proven to be costly catastrophes. The cost to property insurers has substantially risen. Large-scale storms, floods and hurricanes have also led to economic losses that have to be met.
Companies and business that will probably be hit the hardest are those that have outsourced production in order to reduce costs. Countries like India and China have become high-risk regions because the weather here continues to worsen. Operating from a high-risk area means that businesses may find it difficult to secure adequate insurance coverage or have to face escalating premiums costs.
Worsening Climate
Severe winters have doubled in the UK, in the last 50 years. Add to this an increase in storm and flooding damage and the bill in insurance claims totals over £1billion. As greenhouse emissions continue to rise extreme weather conditions will become a regular occurrence that will greatly affect us financially. Insurance companies however, are unable to plan for catastrophes because weather conditions have become so unpredictable. Instead all that insurance companies are able to do is re-price the risk which increases the amount of payable premium.
What Can be Done to Reduce Premiums?
Unlike the rest of Europe the UK provides flood cover as a standard feature of a household insurance policy. This is available to householders regardless of the land their home is built on. Householders, and businesses, however will always require adequate insurance coverage to provide essential financial assistance should the worse case scenario occur. By spreading risk across policy-holders the cost of insurance can remain at a relatively competitive price. Minimising the increase in premium costs however, can only be considered in regions that are not considered to be high-risk.
Other Costly Financial Implications
Governments will also be affected by the change in climate. The EU Solidarity Fund is worth more that €1 billion, and is available to cover the cost of uninsurable risks – like bridges and roads. However, the amount available is not enough to cover the cost of damage caused by the increase in frequent floods and storms.
Managing the cost of climate change has become a major challenge. The cost of flood prevention, for example, has increased from £300m to £400m since 1997. Committing to reducing carbon dioxide emissions also comes at a high price. However, governments are able to introduce a legislation that limits the amount of building in areas that are prone to severe weather damage.
You might also like...