How to Be a Low Carbon Citizen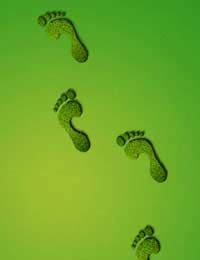 Being a low carbon citizen requires taking responsibility for the way in which we live and travel. Every single one of us has influence over combating climate change, and being more aware of the way in which we currently do things will help us identify positive ways of reducing our individual carbon footprint.
How Low Can You Go?
We can all make a contribution to controlling climate change. Making a few simple changes, around the home or in the way we travel to work or for pleasure, can help make a difference. Saving energy, in your home for instance, not only helps reduce carbon dioxide emissions but will also increase your savings by reducing your bills.
Saving Energy in the Home
There are a number of ways that you can control the amount of energy that is used and wasted in your home. Turning your thermostat down by just 1°C can lower your bills considerably over the year. When it is time to replace appliances choose a new energy efficient appliance, which are usually marked with an Energy Saving Recommended logo. Switching off the appliances, when they are not in use, will also save you money.
Replacing all the light bulbs with energy saving ones will further reduce the total of your bill, as too will closing the curtains to keep the heat in. Adding insulation to cavity walls, lofts, tanks and pipes is also an effective way of saving energy in the home. Draft proofing gaps around the windows may be another idea worth considering.
Green Electricity
Although most of the UK's electricity comes from the burning of fossil fuels – gas, oil and coal – carbon-free sources, which include nuclear and renewables, are also available. Most energy suppliers do provide a green electricity tariff, which is matched by purchases of renewable energy that the supplier makes on your behalf.
Green funds, on the other hand, require the payment of a premium that is then contributed to a fund that supports developments in new energy renewables. The cost to the consumer may be slightly higher, with this option, but the contribution will help alter improvements in energy sources.
Unconventional Homes
The majority of homes can be made more cost effective and energy efficient by a few simple changes. However, there are still around 7 million UK homes that cannot be as easily improved and adapted. These homes may have no loft, no gas connection network or solid walls, which provide poor heat insulation. Taking small measures like turning down the thermostat, using a programmable heating controller and fitting draft excluders will however, still help in some way.
Saving Energy in the Home Office
If the majority of your work is done on a computer you can do your bit to reduce your carbon footprint by saving energy during your rest periods. A black computer screen has far less energy consumption than a screen that is white – perhaps with a blank word page. A black screen consumes around 59 watts of energy, compared to 74 watts that the white version requires.
Being more aware of the small changes you can make, to the way you currently do things, will all help you become a low carbon citizen.
You might also like...