Home Information Packs & Energy Performance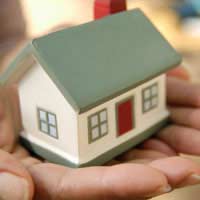 On May 21st 2010 the government suspended the use of Home Information Packs.
The Energy Performance Certificate will be retained, this rates the energy efficiency of a home from A - G.
What is a Home Information Pack?
Home Information Packs have been introduced into the buying and selling of properties in order to quicken the exchange of information, and make the process more open for buyers - effectively, by providing information relating to a property upfront, rather than after a buyer has committed to purchase a property. Therefore, the chances of a sale falling through should be minimised, as a seller provides various legal documents. This includes - vitally for the environmentalist - an energy performance certificate detailing the energy rating of the property, as judged by a professional.
The Debate Around Home Information Packs
The idea of HIPs has been around for some time, but many have criticised the packs as an ill thought out initiative that fails to enhance or simplify the buying and selling of properties. The energy performance certificate, on the other hand, has been more warmly welcomed by climate change experts and homeowners alike. According to the government, almost 40% of the UK's energy consumption arises from the way in which its 25 million buildings are used , and the threat of climate change is awakening people's eyes to the changes they can make in their homes to make them more energy efficient.
What's in an Energy Performance Certificate?
Since December, a certificate is required by all property owners intending to put their home on the market. This will give you a rating between A and G, indicating the building's energy efficiency and its impact on the environment. An evaluation is undertaken by a qualified Domestic Energy Assessor. The report will also include recommendations as to how to improve your property's individual carbon footprint. The seller could then make changes to their home and get their home reassessed, which could boost the value of their property, or a new buyer could use the recommendations in the Pack in order to make environmental improvements themselves.
In order to comply with the European Energy Performance of Buildings Directive, all UK buildings - residential or commercial - will need to have an Energy Performance Certificate - if they're sold, rented or constructed by 2009.
Energy Feedback So Far
When the government rolled out the HIPs initiative to properties of all sizes in December, they indicated that the earlier than anticipated extension was due largely to the feedback they had received from domestic energy assessors conducting inspections of the larger properties that were in the scheme.
According to then Housing Minister Yvette Cooper: "Two hundred thousand Energy Performance Certificates have been generated since the summer. The analysis of the early phase of rollout of HIPs found that the average rating for homes was an E, and we know that approximately one-fifth of all homes are likely to get an F or G rating. This means that basic measures could significantly cut both fuel bills and carbon emissions."
Quick Tips To Make Your Home More Energy Efficient
Simple measures can make the difference between a good and bad rating, and there are plenty of things we could be doing in our homes in order to make them more energy efficient. The Home Information Pack and energy performance certificate, as it's more widely adopted into the buying and selling process, will begin to ensure that energy efficiency is an important factor to take into consideration. Here are a few quick tips:
Install double glazing
Invest in cavity wall and loft insulation
Replace your old boiler with an energy efficient model
Buy Energy Saving Recommended white goods
Keep your home warmer with door brushes and draught excluders
You might also like...