Energy Performance Certificates & Climate Change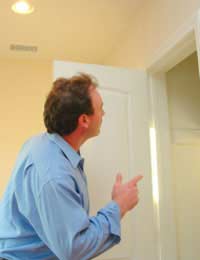 Amongst media hype and controversy, the government's housing initiative, Home Information Packs, were introduced for sellers intending on putting their homes on the market. Every seller has to compile a pack comprised of key information about their property for potential buyers to view before putting an offer in on the property. One of the key parts of the pack is the Energy Performance Certificate.
Energy Performance Certificates have been introduced in order for buyers to see how energy efficient a property is, and to measure and rate each property in terms of its effect on the environment. The certificate and information is helpful for buyers wanting to making their new homes more energy efficient, or for the seller who can make positive changes to their home to make it a greener – and therefore more appealing – property to sell.
What Is In An Energy Performance Certificate?
An Energy Performance Certificate is a document produced for an individual home - following a thorough inspection - which sets out the environmental features of the property, and importantly, gives the property an energy rating between A and G: A means the lowest level of CO2 emissions, and G the most. Most homes currently average an energy rating of D to E – so there are many improvements we can make to boost the energy efficiency of our homes. The certificate also includes specific measures you could adopt in your home to actively improve your rating.
What Do The Ratings Mean?
Here's a guide to what the ratings mean:
A: 92-100 - very energy efficient; low energy bills; low impact on the environment
B: 81 - 91
C: 69 - 80
D: 55 - 68
E: 39 - 54
F: 22 - 38
G: 1 - 20 - very energy inefficient; high energy bills; high impact on the environment
More About the Energy Inspection
In order to receive your Energy Performance Certificate when you come to sell your home, you need to book an appointment for a domestic energy assessor to visit your home. A domestic energy assessor is a qualified professional who will inspect your home – both the interior and exterior - and produce a report following the inspection setting out both the current energy rating and potential rating if you carried out their suggestions.
What Your Energy Assessor May Recommend
Your energy assessor will give you a few practical ideas to help you improve your home's energy rating. Early reports from the assessors to the government following the introduction of HIPs suggest the following as the top five ways for homeowners to make their homes more energy efficient:
1. Cavity wall insulation
2. Changing to low energy lighting – or installing energy saving light bulbs at the very least
3. Adding thermostatic valves to your home's radiators
4. Loft insulation
5. Double glazing
The Bigger Picture
Though the Energy Performance Certificate forms a part of the Home Information Pack, they are actually also part of a larger EU directive, which requires all residential buildings have an energy rating by the beginning of 2009.
That said, early indications from estate agents suggest that there has only been a lukewarm reception to HIPs and Energy Performance Certificates from buyers and sellers. This has been attributed to the lack of knowledge out there about the packs, and buyers not asking to see the packs.
You might also like...