Help Prevent Climate Change in Your Day-to-Day Living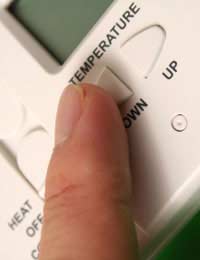 With so many of the most iconic images of climate change and global warming – such as melting glaciers and creeping desertification – focused on distant lands, the whole topic can sometimes seem rather remote and removed from our everyday lives.
However, if there ever was an issue for thinking globally and acting locally, it has to be this one and it really needn't be too difficult to start to make a difference in your day-to-day living.
Changing Your Lifestyle
Everything we do has the potential to adversely impact on the environment – from how we get to work and where we take out holidays to our choice of financial services and the way we buy our food. Making the right choices for ourselves is certainly a start, but collectively the effect can be enormous.
Some of the tips for greener living are very well-known. When it comes to travelling, for instance, take public transport – or best of all walk or cycle, holiday near to home, avoid flying wherever you can and cut out any journeys that are not really necessary.
Less obvious changes include looking for ethical banking, considering a green mortgage and if you really have to drive, make sure you explore what the new carbon-neutral insurance policies have to offer.
How Green is Your Household?
According to the Energy Saving Trust, our homes account for around thirty per cent of the UK's carbon emissions, so making a few changes around the house can help us do our bit to combat the dangers of the greenhouse effect. Again, many of the ways are obvious – double glazing, insulation and turning down the thermostat by a degree or two, for example, are well-enough known.
Switching off appliances – rather than leaving them "on standby" – and using energy efficient equipment can also make your household a greener place to live, as well as helping save you money.
One area which can often be overlooked is how we use water; even if you're house is not metered, water is a precious resource – something we tend to forget in the UK, at least until hosepipe bans begin to bite – and treating it uses energy. Simple changes such as fitting dual-flush lavatories, showering rather than bathing and installing a water butt for the garden can all make their own contribution to your personal climate change regime.
Food Miles
Watching the food miles can play another important part in greening the whole household. The idea of food miles first came about in the 1990s, to make consumers aware of how far food travels from where it is first produced before it hits our kitchen shelves – and the results are staggering.
In the UK alone, our food travels an estimated 20 billion miles each year by air, sea and road and is responsible for introducing over 18 million tonnes of CO2 to the atmosphere – with more than 2 million tonnes of this coming from our car journeys to go and fetch it alone. Around half the vegetables and almost 95 per cent of the fruit eaten in Britain originates from outside our shores and much of it arrives by air.
With food also accounting for about a third of all the goods transported on our roads, shopping locally, for food that is in season offers the best antidote to this burgeoning carbon debt. Cutting the food miles can make a huge reduction on your own carbon footprint and help drive down emissions.
While international agreements such as Kyoto and the various regional and national legislation obviously set the framework for the world's response to global warming, there is plenty of scope for us all to make a contribution as individuals. Once you begin to look for ways you can help prevent the effects of climate change in your day-to-day life, it can be surprising how many ways you can find – both big and small.
You might also like...