Saving Water to Help Prevent Climate Change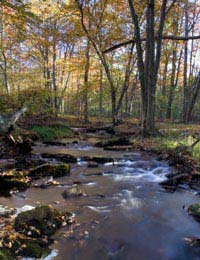 As the temperature rises year on year it is predicted that there will be a shortage of water. In fact, despite there being unprecedented levels of flooding in the U.K. in recent years, there have also been more hose pipe bans since the early 1990's then in recorded history – a sign that water levels are consistently low.
We all have a responsibility therefore to save water where possible and any company wishing to follow a sound environmental policy should consider a careful approach to water consumption as central to their policy.
Addressing Water Consumption
Water consumption is highly variable depending upon what type of business you are running. A sole trader who works from home and is computer based will use a lot less than an industrial company, a swimming pool complex, or a car wash company!
Principally, the first thing to do when saving water is to address those areas in which you may be needlessly wasting water. Encourage your employees to be conscientious when using water at home, ensuring that they turn off running taps when not being explicitly used, whether in the wash room, the canteen (or other eating area) or during the work process.
Following this it is important to address your water systems for wastage or needless use of water that occurs as a result of the systems themselves. Your water supplier will be happy to help you get the most out of saving water and will advise on minimising your water usage. Principally this involves looking at where water is used most within your company and then attempting to make cuts in those areas.
Following this a 'benchmark comparison' can be conducted in order to gauge your water consumption against others in your industry. The aim of this will be to keep your consumption below the average for your sector, as far as possible. By making a comparison in this way you can see fairly how much work you have to do against those with similar needs to your own. In this way it is possible to aim to be the leader in saving water for your sector – a point that will appeal to shareholders, investors and customers alike.
Tips
The first priority is always to see if there is waste occurring at the source: many old pipes and water systems have leaks that can be fixed at your end. A tap left dripping can waste nearly 100 litres of water a week – be sure to replace that washer as soon as it begins to wear thin!
You can save hundreds of litres of water week at work by having water saving devices laced in all of your toilet cisterns.
If you have plants to water, water them from rain saved in water butt.
Use top rated white goods such as washing machines and dishwashers as water efficiency (as well as energy efficiency) is a criteria for applied when they receive their energy efficiency label.
Most importantly, remember that water is a diminishing but fundamental commodity and that whilst there is insufficient legislation on the whole to ensure against wastage, businesses may be judged by the customer in the future on their attitude towards water consumption: Better to get a head start now than to find yourself lagging behind in the future!
You might also like...