Addressing Climate Change in Your Transport Policy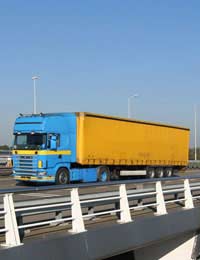 Transportation is one of the single biggest contributors to carbon emissions in the world. Any serious attempt to cut carbon emissions must therefore address issues around transport – something that any business, however big or small, can do.
Transport, aside from aviation, accounts for 22% of all carbon emissions. Aviation accounts for around 5% of all UK carbon emissions on its own, with shipping accounting now for far more than was previously thought (at least 3% of worldwide carbon emissions).
With both of these sectors growing whilst other areas responsible for the reduction of carbon emissions are said to be stabilising or reducing emissions avoiding air and sea transport seems to be one of the first priorities.
Prioritise Your Transport Needs
We all need to use transportation, the question is just how much we need. If a journey across town to pick up a parcel can be conducted on bicycle or on foot then go for this option where possible. If a journey can definitely be avoided then do so – combine tasks that necessitate going in the right direction if necessary.
Ultimately, the most carbon will be saved in avoiding a journey altogether and this is where you will have to decide on your priorities. Are all business trips abroad strictly necessary (especially where air travel is concerned)? Can conferences be conducted remotely over the internet or can decisions be simply ratified by e-mail rather than by airmail (this will depend partly on the culture of work in the country you are doing business with)?
Where possible encourage use of more carbon friendly fuels within your company. This may extend to the provision of carbon friendly company cars, vans and lorries for your fleet (see related article). The carbon trust can help with information regarding using more environmentally friendly fuels.
Journeys to Work
It is possible to encourage your work force to share car journeys to work where they need to. You may also wish to offer season tickets for buses, trains and tubes, thus encouraging the use of public transport. Restricting car parking spaces will save you money, you can do something else with the land initially reserved for parking or sell it off to some one else and make employees think twice about using their cars.
Food Miles
The distance a food travels before it reaches your plate is measured in 'food miles'. With food being the most commonly bought and consumed commodity in the U.K. the food you eat has a huge impact on the environment for good or bad. If possible try to ensure that food sold at your work site is produced locally, and try to avoid vending machines which sell coffees and sweets made by industrial processes and often imported from abroad. If you are in the business of selling food then support your local producers wherever possible and turn this to your advantage by advertising the sale of 'local produce' (even better if it's organic!)
Importing and Exporting of Stock
Try to source stock locally and be sure to export stock in the most environmentally way open to you. Where possible foster business connections locally and try to from of network whereby you source materials and sell them within a community. This will help to foster local trade connections and will be exemplary of how people needn't travel – and source goods from – so far afield.
You might also like...