Building Insulation & The Effect On Climate Change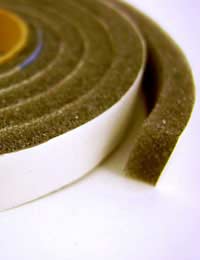 Insulation is possibly the most readily accepted and implemented way of saving energy and money in the U.K. and can be seen in operation across the ever growing number of houses that choose double glazing as well as the less visible cavity wall and loft insulation.
However, it is not nearly as common for businesses to go to the efforts to install various forms of insulation, presumably as it never comes very high on the list of priorities, despite the fact that saving money and thus making money (which it is beyond doubt that insulation will do) is a central concern for any business.
The fact is that whatever your business does you will benefit from improving your insulation, and it will make you money back over time, meaning that if you trade long enough you it will eventually make you profit.
What is Stopping You?
The only reasonable objection to better insulating your business premises might be: 1) you don't own it (In which case you could suggest it to your landlord, as it will save you money on heating whilst protecting the environment); 2) You like the look of your existing old fashioned windows (although note that they will not look so good under several feet of water or surrounded by desert, should a worst case scenario occur with respect to the environment).
This is really only applicable if your windows are protected by national heritage or national trust. Otherwise there are now suppliers of double glazed sash windows, should you wish to spend a bit extra to keep the traditional feel of your building. Other alternatives are available so that your double glazing is in keeping with the style of the building.
Finally this is only an objection to changing your windows and not to having other forms of insulation installed; 3) You really can't afford to insulate your building. This can in fact be countered by the fact that you arguably cannot afford not to, and that the Carbon Trust offer interest free loans to help you pay for insulation and other climate friendly initiatives.
Insulation for Your Premises
There are three principle forms of insulation you can choose, as stated. These are loft insulation, cavity wall insulation and double glazing. Additionally, and depending on your situation, you may wish to have installed Solid Wall Insulation, Floor Insulation, Piping Insulation. Draught proof if is one final way to keep the heat in (and do not that this latter can be achieved to some degree by anyone with some simple easily installable equipment such as draught excluding tape.
Loft insulation is simply a form of blanketing placed on the floor of your loft which is particularly effective in keeping heat in as heat rises, meaning that up to 15% of heating costs can be saved in this way. Money can be made back between 5 and 15 years depending on the thickness of the insulation material.
Cavity Wall Insulation operates by filling the 'cavity' between the two layers of brick in your walls with an insulating filler. Another 15% can be saved on heating bills and energy output in this way. The cost of cavity insulation will be retrieved in approximately 5 years.
Houses built before the 1920's won't have a cavity in the wall, being built from solid brick. This means a layer of insulating material need be applied to the inside or outside of the house where there are particular problems with heat escaping. Money can be made back on this type of insulation in 6 years.
With regard to floor insulation gaps can be filled between the boards to keep heat in relatively simply. Additionally mineral wool insulation can be placed under the boards. The costs of these processes are variable, but come in at under £100 and will see the money made back in 1 to 2 years, making it one of the most economically viable form of insulation available to the business start up or small business.
Double glazing is simply involves the installation of windows with two sheets of glass in, helping to keep heat in and noise out. A significant amount of money can be saved in this way and you should see a return on your investment in 5 years or so.
Fitting insulation around your pipes and boiler is another simple procedure that costs less than £20 to install and can save you around £20 a year. Pipe and boiler insulation material is readily available from D.I.Y stores and can could even be installed in a rented property as money would be seen back so quickly – although check with the landlord first.
As can be seen there is little excuse for not having some form of insulation installed in your property and the more forms you install the more money will be saved in the long run.
You might also like...