Financial Help Towards Saving Energy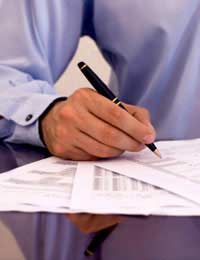 Whilst saving energy, generating sustainable energy and implementing other initiatives to help the environment will always benefit you financially in the long run, starting out can involve a large financial outlay that for many people can be off putting.
It is understandable when we are not able to project ahead into the future with regard to the stability of the markets. However, you can rest assured that if, as has always been the case, the market takes a general upward trend over time (with the occasional sharp dip and even more infrequent recession) investing in reducing carbon emissions will, one way or the other, make you money.
For this reason companies who are eligible may wish to apply for an interest fee loan from the Carbon Trust – the body entrusted with giving energy efficiency advice to businesses in the U.K.
Carbon Trust Initiatives
Loans are offered from between £5000 and £100,000 depending purely on the amount of energy that may be saved as a result of work carried out by the company applying for the loan. This is worked out on the basis that £5000 will be offered for people who look to save 3.5 tonnes of carbon per year, which roughly translates as 30,000 kW hours of electricity used, which at the average of 7 – 10 pence per kW of electricity means that you have to propose changes that could reasonable save as much as £3000 per year to qualify for the smallest loan. Bigger loans will be offered in graduations tallying with higher levels of projected energy savings.
Loans are offered to companies that qualify as 'SME's' – small to medium enterprises – under E.U. guidelines. An SME is an enterprise that has less than 250 employees and has a turnover of less than £35,000,000 per year. This in effect means companies as small as an enterprise could conceivably be (i.e. a sole trader) are eligible under the terms of the scheme so long as they can prove that they stand to make the minimum savings and have been trading for at least 12 months.. Companies which are too big to count as SME's, however, are not eligible for any money.
The Carbon Trust are committed to providing a free carbon survey to businesses with energy bills of more then £50,000 per annum, which involves assessing carbon output and advising on how to reduce its carbon consumption. Smaller companies can seek advice but will have to get a carbon survey (or equivalent information) from their energy supplier, who are in any case obligated to provide free help to anyone wishing to reduce their energy consumption.
Companies may also make savings under the 'Enhanced Capital Tax Initiative' if they but energy efficient equipment listed on the 'Energy Technology List' – essentially equipment that is recognised by the carbon trust as being very efficient and which will thus help a business to significantly to reduce its carbon emissions.
Under this scheme a company may claim more tax back than usually allowed on equipment purchases, effectively offsetting the tax they pay on their emissions under the 'Climate Change Levy' – a tax on the amount of carbon you use, gauged by the size of your energy bill.
You might also like...