Calculating and Reducing Your Carbon Footprint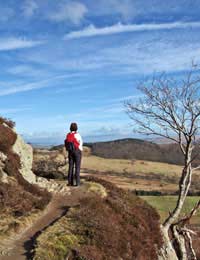 To really cut the carbon emissions that your company produces effectively it pays to first calculate your 'carbon footprint'. Your carbon footprint is the amount of carbon you use over a given period of time or that a piece of equipment will produce in its lifetime. Carbon footprints can be calculated for almost any activity or process and are given in tonnes or kg of carbon produced by that activity or process.
Some people offset their carbon footprint by buying up the carbon allowance made in a geographical area where carbon emissions are legally allowed at higher levels or by undertaking activities such as planting trees. Such policies are advocated by the Kyoto Protocol, which is the current piece of legislation if effect to help produce worldwide carbon emissions.
However, the 'carbon trading' in this way is strongly criticised and any company seriously wishing to reduce carbon emissions is strongly advised to do so by literally cutting their output, rather than in this way.
For one, maintaining a high output in carbon will entail financial penalties on three counts: 1) the cost of emitting carbon (through the use of energy or fuel costs in any case; 2) under the climate change levy laws extra tax will be paid on carbon output; 3) a further cost is incurred in buying 'carbon credits' or by undertaking activities such as planting trees.
Help in Calculating Carbon Output
There are a number of agencies and companies that will help you to calculate you carbon footprint, including the Energy Saving Trust who can provide free advice and literature as well as financial guidance related to environmental concerns. This advice is generally specific to your sector and will take into account also your business size as well as factors relevant to your location.
The Energy Saving Trust operate an hotline which will enables you to ring with all queries relating to ecological issues and can be reached on: 0800 085 2005 . They also run an interest free loan system for businesses to help them upgrade to the most energy efficient equipment.
Principally, assessing your carbon footprint will centre around your carbon output and therefore principally to your energy use. Small companies may be able to calculate their footprint relatively easily by looking to their expenditure on energy bills, transport food, materials and other consumables. From here it is possible to obtain an average reading of yearly carbon output for your sector, before taking steps to reducing your footprint so far as possible.
Of course, calculating your total carbon output can be difficult for a larger business and you may be forgiven for not wishing to try. However, it is much easier to reduce total emissions from an awareness of how much you currently produce than to just blindly cut emissions. Once you have a total figure for carbon output you can refer back to it at given times in the future in order to gauge your progress in reducing your business footprint.
Given the potential financial savings that go hand in hand with reducing carbon output this is well worth trying. Surely in no other aspect of a responsibly run business is guess work used where financial issues are at stake, so be sure to approach the reduction of carbon with the clarity and advanced planning due to it.
Reducing Your Carbon Footprint
Again, there are numerous companies and bodies here to help with the reduction of carbon emissions following the calculation of your carbon footprint. Principally changes will be made in terms of saving energy directly and indirectly. Insulation of work buildings and the possible generation of energy by sustainable methods are factors worth considering along with the obvious first steps of replacing inefficient machinery, using efficient light bulbs and switching off appliances and machinery when not in use.
In reducing carbon be sure to look at those areas in which contribute the most to your carbon output and ask what can be done in that area to make your company more efficient.
You might also like...