Financial Incentives To Save Energy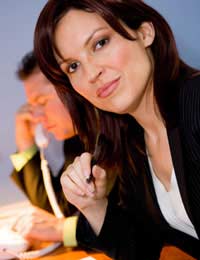 In the 30 or more years that Climate Change has been taken increasingly seriously by scientists and the environmentally aware it has proved consistently difficult to convince people to part with money (as they will inevitably have to do) in order to make structural changes at home for leisure and in the work place necessary in order to stave off a possible ecological disaster.
This has been especially problematic as one of the main drivers of the biggest economies of the world is also in large part responsible for climate change – that is oil, and one its main derivatives, petrol.
In light of this a change of tact has been taken by climate change scientists and by environmentalists alike in recent years as governments and businesses have been approached in terms of the financial incentives that a environmentally aware working policy can offer. It seems, happily, that this tactic together with the obvious fact that climate change is very real and seemingly accelerating and that oil supplies are diminishing is finally starting to have results.
On top of this, it seems the public, certainly in developed countries, are voting with their wallets and choosing to buy environmentally sound products (or those produced by companies with an environmentally sound record), thus offering a further incentive for companies to change their policy.
What Are The Benefits?
The benefits financially to your company in saving energy are huge. Just as in the 1980's and 90's double glazing became a popular must have in homes due in large part to the financial returns that could be gained from saving on heating bills, saving energy at work will soon become second nature, with a 20% reduction in energy use amounting to 5% sales increase for the average company, and that does not include the increase in revenue from customers impressed by your environmental record.
It is worth considering that the financial incentives of running your company in an environmentally sound manner do not operate purely in terms of potential profit, but on a wider scale in terms of avoiding losses. In it calculated that if not enough is done to tackle climate change then the world economy serves to lose 20% of its total value due to environmental upheaval and the human cost of such disruption.
This means that for all the money spent on climate change money is immediately made back in terms of losses avoided. In some senses this may seem like fairly abstract way of viewing the issue of climate change and energy efficiency costs, as it depends on the co-operation of all business in order to be effective.
However, with the climate change levy already penalising companies for not acting on climate change (see related article: Government Policy) and given what is at stake in general, it would be daft to avoid acting now , rather than commiserating later, when your outmoded company falls by the wayside as an efficient and out of step relic from a carbon guzzling past.
Finally, bare in mind that many changes to environmental working practices save money on a purely common sense basis. The savings on paper costs, for example, can be phenomenal over a year.
You might also like...