Climate Change and The Canteen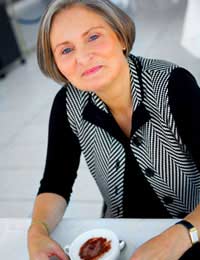 The canteen is an area that will take a genuine staff willingness to make carbon saving changes to, partly because much of what happens in the canteen is beyond the remit of behaviour normally either endorsed or condemned by a company boss. Changing behaviour in the canteen involves addressing not only how staff choose to wind down, but how they choose to eat too.
First things First
That said, the most obvious changes in the canteen involve recycling policy, saving energy and water, which is something well within the remit of the company to try and enforce on money and labour saving grounds alone. Try putting simple signs up asking people to avoid using heating systems where unnecessary, to turn lights off when not in use and not to leave taps running.
Encourage recycling and keep a rota to ensure cleanliness and tidiness, as this helps to clear mess generally and to make it easier to sift recyclables from non recyclable material. Try not to be too didactic, but point to the positive benefits of addressing climate change in the canteen. If possible try to plough money saved in the canteen through good climate change practice back into the enjoyment of canteen time – by buying a wind up radio, for example.
More Sensitive Issues
If you run a canteen where meals are provided for staff, it may be possible to arrange that meals be locally sourced where possible. You will also wish to ensure that canteen staff employ the best practice with regards to saving energy and water, if they are contracted to the company itself to see what can be done to ensure maximum recycling and minimum energy waste.
With regard to ensuring that food is locally produced (and, where possible, organic) is imperative that you tell your staff why you are doing this and involve them in the planning stages of any major changes –otherwise you risk alienating them and pushing them out of the canteen, where they may well opt for unhealthy options that are also bad for the environment.
If your staff bring their own food to eat in your communal eating area simple encourage the recycling of packaging and explain the benefits of buying locally produced food. It is best not to be too didactic, but rather simply reward through encouragement those that make good choices with regard to the environment.
It may be worth offering a service whereby staff can buy food on your site from a visiting contractor with a good climate change record – even if that only be a sandwich delivery service (many of whom operate in cities now from bikes or rickshaws, cutting down on fuel emissions. Be wary that any enforced change to diet will be taken as an infringement on staff relaxation time and on their liberties.
In reality, of course, in helping the environment and encouraging a healthy diet you are doing nothing wrong, but ensure that you address issues such as diet in an open and free manner.
Finally, ensure that all canteen cleaning materials are sourced from reputable companies and do not contain harmful materials. A look to the label can help with decisions regarding which cleaning agents to use.
You might also like...