How to Offset Your Carbon Emissions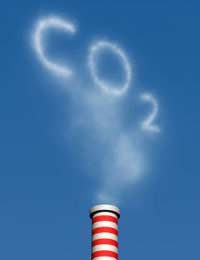 Although carbon offsets were really first propelled into the public consciousness as a way of mitigating the worst effects of long-haul flights, the idea is every bit as relevant for reducing the other contributions to our carbon footprints too.
The principle behind carbon offsetting is incredibly simple - the contribution you make to a suitable scheme pays for the same quantity of carbon dioxide to be taken out of the atmosphere as your activities have caused to be released into it. In effect, being carbon neutral is all about cancelling your own environmental debt and while in reality "your" CO2 is still out there, in effect it is as if it had never been; the balance has been redressed.
As a solution, it is not without its problems and, as a number of environmental organisations have pointed out, it does tend to foster a "business-as-usual" approach, rather than encouraging us to change our habits at a practical level. Never-the-less, at a time when so many environmental issues can seem complex and unfathomable, the concept remains easily understood and directly relevant to everyone - and when it comes to global warming, as the well-known supermarket's slogan goes, every little helps.
Making Your Carbon Offset
While we are all fairly happy with the basic idea of a carbon footprint, working out our own can seem a rather daunting prospect, but, obviously, without a fairly accurate measure it is impossible to know how much you must offset to even begin to approach carbon neutrality. Fortunately, most offsetting schemes are more than ready to do the work for you and even if you want to do the maths yourself, there are many online carbon calculators which will help take much of the hard work out of it.
Once you have a good estimate of your personal carbon debt, there is certainly no shortage of schemes to choose from to set your account straight, ranging from first-generation tree planting projects to the latest in energy-based programmes - many benefiting developing countries.
Picking Your Scheme
Knowing which scheme to support is probably one of the biggest problems for anyone wanting to offset their carbon debt - principally because in an essentially unregulated and under-controlled market, the true worth of particular projects can prove difficult to assess.
While it is inevitable that some schemes will be better than others, it is important to be aware that there are no established international guidelines on the unit cost of offsetting and no legislation to set what proportion can be spent on overheads and administration. In the offsetting world, the maxim caveat emptor - buyer beware - certainly holds true, so it is vital to do as much of your own research as you can, though when your chosen scheme involves providing low-energy light bulbs to far-flung villages in Africa, it is not exactly easy.
However things are gradually changing. The UK Government recently set out voluntary guidelines for the industry, designed to bestow quality marks on offsetting providers which conform with internationally certified carbon credits.
Initiatives such as this should ultimately help protect well-meaning consumers by increasing the accountability and transparency of the fast-growing offsetting industry. Until then, there is much to be said for selecting a portfolio of carbon offsets, rather than supporting any one individual project to balance the books on the whole of your emissions quota.
Although the whole idea has been criticised by the likes of Friends of the Earth and the Green Party for allowing us to buy our way out of the problem, rather than making the reductions ourselves, carbon offsetting is a firmly established tool in the battle against global warming.
While it may well be an imperfect solution which lets us evade personal responsibility for our actions, the fact remains that good offsetting schemes do go a long way towards redressing the balance - and in the long run, foster a growing understanding of the whole carbon question. If the likes of Bill Clinton and Tony Blair are right and global warming really does represent the greatest threat to mankind, then anything which encourages better awareness can only be a good thing.
You might also like...