How to Create Sustainable Schools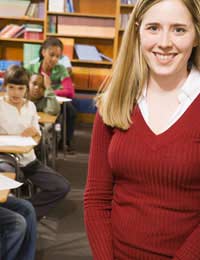 Sustainable development outlines the need to care for the environment, and each other, across generations, cultures and distances. The importance of being able to satisfy basic needs and to enjoy a good quality of life is highlighted so that we can work with the resources we already have available. Supporting our schools, by introducing the principles of sustainable development, will therefore help children understand the importance of this work.
The National Curriculum
Education provides equality of opportunity for all. Sustainable development, within education, acknowledges the importance of understanding values and developing skills. Every pupil has an opportunity to utilise all the key elements that make up sustainable development, and have access to resources or programmes of study that promote the relationship between society and the economy and environment.
Subjects like geography, citizenship and science all provide the student with an opportunity to understand the importance of responsibility and life-long learning. The purpose of the National Curriculum is to provide students with a broad spectrum of learning opportunities and experiences so that each pupil develops personal awareness and an understanding of respect and development at a national and global level.
Key Areas
Schools are able to introduce sustainable development through one subject or many interconnected activities. For instance, conservation can be introduced to pupils through food and drink related subjects, but also spark an interest in eliminating waste and increased recycling. The exploration of renewable energy can also then be interconnected.
A whole school collective approach is recommended, and a long term programme of development is also being supported by the Government.
Teaching Resources
Lesson plans and teaching materials are readily available from the Sustainable Schools Resource Library. The whole school community can benefit greatly from using the related study programmes. The database also provides information on places to visit, which offer educational value and increased understanding. These may include growing school gardens and organisations supporting a renewable world. Outdoor learning encourages students to take a more hands-on interest in their environment.
Teaching resources can provide support in lesson planning and schemes of work, across the entire range of subjects and key stages. Sustainable development not only focuses on understanding the importance of saving the environment, but also on the need to work with others to improve conditions and situations and to eliminate waste.
Related Programmes
Government programmes and policies are in place that highlights sustainable development activity in our schools. Programmes run by voluntary and private sector bodies also form part of sustainable development teaching. The UK Climate Change Programme and the Global Schools Partnership are just two of the programmes that are providing a global dimension to the school curriculum, which enables many schools to focus projects on sustainable development.
Community Awareness
Although the National Curriculum provides the key to exploring values, skills and the cultivation of sustainable development knowledge, an understanding of how our local communities are affected is also important. Schools are able to use partnerships with local organisations to promote the respect of other cultures, and the global environment, within the local community.
You might also like...