Green Travel Insurance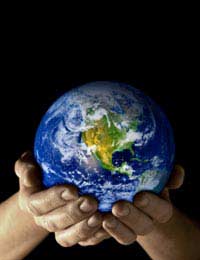 Taking a trip and going on holiday is, for most of us, one of the biggest highlights of the year - be it that annual trip to the Algarve or a once in a lifetime gap year experience in South America. But the sad reality is that our trips abroad, and in particular our use of air travel to go on holiday, is one of the single largest CO2 emitters.
The growth of no-frills, cheap flights to far flung destinations has opened up travel as an opportunity for everyone and we all should be taking our impact on the environment into consideration when we travel as well. The emergence of green travel insurance policies is one way that insurers have sought to help travellers become more eco-conscious.
In this article, we're uncovering just what green travel insurance policies offer and how they can help improve our carbon footprint.
Green Travel Insurance - The Basics
Green travel insurance policies are based around the notion of offsetting as a means to reduce the impact of emissions created whilst travelling. This includes car, air, boat and rail travel. Offsetting means effectively paying someone else to reduce CO2 by the same amount as you've just created, therefore neutralising the overall effect. The price of offsetting is built into your insurance premium, and will clearly depend on the mode and distance of your trip - but choosing to offset shouldn't ultimately affect what you pay.
How Your Carbon Footprint For Your Trip Is Calculated
Insurance companies use one of several carbon footprint calculators out there which will generate the total amount a particular action - for example a plane flight - will create in CO2 emissions, and how much it will cost for a balancing action to take place. Levels of CO2 generated during a plane flight can be surprising.
According to Lastminute.com, who offer the chance for travellers to carbon offset when booking a flight, a return trip for Athens produces as much CO2 as leaving the hairdryer on for a month, boiling the kettle nonstop for a month, or running a car for ten days and nine nights.
Green Travel Insurance Is Taking Off
As more insurers offer the opportunity to offset your carbon emissions, there's been a positive take up by the general public - showing a great enthusiasm for taking green steps to make our holidays more environmentally friendly. Lastminute.com report that 10% of their customers booking flights are also choosing to offset their carbon emissions either directly, or through a green insurance scheme.
Overall, however, the green travel insurance market is relatively small. Insurers, however, are confident that this will be a growth area, and are expecting to attract more and more customers as awareness of climate change issues and carbon offsetting extends.
Tips For a Greener Holiday
On top of a green travel insurance policy, you should always try to reduce your carbon footprint home and away:
Use a green holiday company to book your family's package
Consider taking a holiday closer to home, in the UK
Use public transport rather than relying on car hire
Take a train as a greener option - and for greener, prettier views!
Stay in an eco-hotel
You might also like...