Biofuels and Climate Change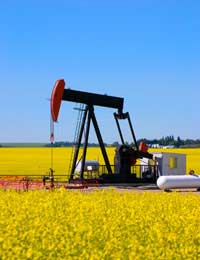 Climate change has certainly altered the way we view a number of activities that we once took for granted – and nothing has been put so thoroughly under the microscope as much as transport. With oil and petroleum products firmly cast in the role of villains in this piece, for a long time biofuels – carbon neutral alternatives to conventional petrol and diesel fuel – have seemed to offer the promise of a zero-carbon approach to travel. However, as with so much of the great environmental debate, it's a little more complicated than it might at first seem – and serious doubts have begun to emerge over the way biofuels are produced. So, despite their world-wide appeal, can biofuels really help combat climate change – or are they, as some would suggest, simply in danger of adding to the problem?
Why Biofuels?
Biofuels – plant-derived fuels such as biodiesel and bioethanol – have been promoted as the environmentally friendly way to replace the traditional crude oil products which have driven our cars and aeroplanes – not to mention our economy – for so long. The key advantage lies in the widely known fact that petroleum fuels release fossil CO2 – whereas biofuels only return the carbon to the atmosphere that the plants they were made from took in while they were growing, making them carbon-neutral. As a result biofuels would seem to be ideally placed to help in addressing one of the central issues of climate change.
Biodiesel is the most popular form of biofuel, principally because it can be used in unmodified conventional diesel engines and has been approved by the majority of their manufacturers world-wide. Although it offers very slightly lower fuel efficiency than conventional diesel, it is a clean burning fuel with no sulphur or aromatics, has better lubricant properties and is significantly more biodegradable. This all adds up to a powerful green image – and unsurprisingly, a number of celebrities and many eco-conscious travellers have started using it in their vehicles.
So What's The Problem?
In a rather unexpected turn of events, some of the very organisations which might be expected to be natural champions of the whole biofuel cause have been voicing some serious concerns. Two points in particular have been raised – just how low carbon are biofuels really and how resource hungry are they?
The UN's Food and Agriculture Organisation have suggested that, despite the theoretical carbon advantages of biofuels, some kinds deliver almost no appreciable CO2 reductions, when you take the amount of land they require to be grown in the first place into account. Any discussions of "avoided" emissions need to focus on the whole production cycle – not just what happens at the petrol pump.
Concerns have also been expressed over the effect on emergent nations of growing biofuels to meet the demands of the developed world. The charity Grain, which supports poor farmers, believe the social and economic costs of diverting agricultural land from food production to grow oil-rich crops for biofuels could be far more damaging than had been previously thought. Their concerns have already been echoed by the World Watch Institute, the UN and a number of water experts, who fear irrigation demands may place huge burdens on the available water supply in many emerging nations. With many areas of the world threatened with increasingly regular droughts as a consequence of climate change, making the situation worse in an attempt to cut carbon emissions would definitely seem something of an own-goal!
Hope For The Future
Today's biofuels need a plant source which is rich in vegetable oil as the raw material – oil-seed rape, for instance – which is then chemically converted into fuel by a process known as "transesterification."
In future, however, changes to the way biodiesel is made – so-called "second-generation biofuels" will use non-food plants as the starting point – may help these fuels reach their full potential for combating climate change. To be made from plant material such as grass, straw and forestry wastes – which can be grown on land not required for agriculture – when the promised "SunDiesel" does eventually become commercially available, it will represent a truly sustainable approach to fuel. So, although biofuels may not yet hold all the answers to transport in a world facing climate change, it would seem they could offer plenty of hope for the future.
You might also like...
Hey. Please could you tell me how to prevent using biofuels
Sharon
- 6-Mar-17 @ 5:03 PM