About Our Site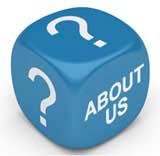 PreventClimateChange was formed to offer a unique reference point on actions to slow down climate change.
Climate change, and more importantly its prevention, is arguably the biggest environmental challenge that our generation and the next will have to face. It's something to be taken into account when making decisions in many areas of our lives, from the cars we drive and the fuels we use, to how we build our houses, run our businesses, structure our food supply chains, dispose of our rubbish and even invest our money.
We can only combat climate change effectively if all of us - including governments, corporations, small business and individuals - play our part. PreventClimateChange is a valuable source of background information, advice and guidance for everybody, with sections aimed at business managers, householders and motorists. The site also provides clarification on home energy performance ratings, carbon footprinting and other environmental initiatives, requirements and regulations.
There are all kinds of steps that each of us could take to help prevent climate change. Often, we would only need to make tiny changes to our lifestyle - it's easy enough to do; the hardest part is having the ideas in the first place. Here on PreventClimateChange are suggestions for numerous practical ways in which you can 'do your bit', along with thought-provoking articles that will provide answers to your questions - and introduce you to a number of interesting side-issues that it may never even have occurred to you to wonder about.

Related Articles in the 'Site Information' Category...